Community Profile

Free Account
Created on 2009-06-05 00:20:51 (#400178), last updated 2009-06-05 (433 weeks ago)
0 comments received
1 Journal Entry, 0 Tags, 0 Memories, 1 Icon

About
| | |
| --- | --- |
| Name: | Fresh beauty (www.fresh.com) |
| | |
| | |
| Membership: | Open |
| Posting Access: | All Members, Moderated |
| | |

Mini Bio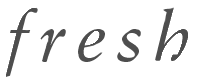 Spanning Skincare, Makeup, Fragrance, Haircare, Bodycare and Home, Fresh is the destination for everything you need. Since 1991, Fresh has changed the course of beauty. Building on the cultural foundations of the past and utilizing the evolving research and technology of the present, Fresh creates the future traditions of beauty.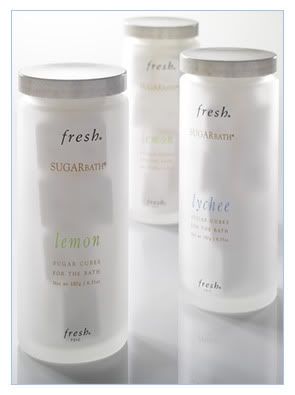 With a reputation built originally around natural, high quality body care and fragrance, Fresh has continuously expanded its lifestyle concept and product categories. With the launch of a full line make up collection in 2001 and a new haircare launch in the spring of 2002, Fresh completes its transformation from its roots as a luxury bath and body company to a complete beauty and cosmetics enterprise.



Lev Glazman and Alina Roytberg, co-founders of Fresh, believe that every product must be as enjoyable as it is effective. Sophisticated delivery systems and innovative formulas advance the performance of ingredients both familiar and exotic. Visually engaging packaging reveals sensuous textures and scents for a uniquely gratifying multi-sensory experience. Trusting their instincts and responding to their own genuine needs, Lev and Alina keep Fresh consistently ahead of the curve.

Connect
aromatherapy
,
bath salts
, bathes,
beautiful
,
beauty
,
beauty products
, bergamot citrus,
body lotion
,
brown sugar
,
bubble bath
, cannabis rose, cannabis santal, citron de vigne,
conditioner
,
eyeliners
,
eyeshadow
, fig apricot,
fresh
, fresh cosmetics, fresh.com,
hair care
,
hair products
, hesperides,
luxury
,
make-up
, mangosteen, meadowfoam cream, milk and rose shampoo, milk milk,
natural beauty
,
natural products
, nectarine milk,
pampering
, patchouli pure,
perfume
, pink jasmine, pomegranate anise, pomegranate conditioning hair rinse, redcurrant basil,
sake
, sake and rice, sake hair cream,
shampoo
,
shower gel
, smelling yummy,
soap
, soda shampoo, soy shampoo,
sugar
, sugar acai, sugar blossom, sugar lemon, sugar lychee, violette
Administrators

Linking
To link to this user, copy this code:
On Dreamwidth:
Elsewhere: